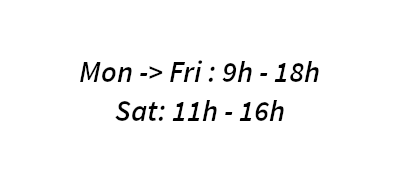 Design and development by

Cookie Policy
These cookies ensure that the webstore functions properly. Think of keeping track of your language and your products in your shopping basked, log on with your account, the checkout form, filter search results etc.
We use analytical and tracking cookies to see how we can improve the webstore and how we can adapt content and potential advertisements to your preference.